I came back with a new pattern, but this time with an amigurumi. These bunnies are very similar to those I made a LONG time ago, and I just forgot about them. Still, with all this pandemic time and a lot of people staying at home and using pajamas daily, I remembered them, so here it is The Bunny in Pajamas.
So I tried to find the original pattern, but it was impossible, I think that the pattern disappeared when I moved to the U.S. But anyways I started again, and I'm pleased with how it turned out.
The best part for me is the hood because it is not attached to the head, so you can remove it and change it between your bunnies (if you make more than one) or leave it without hood if you want another look for your bunny.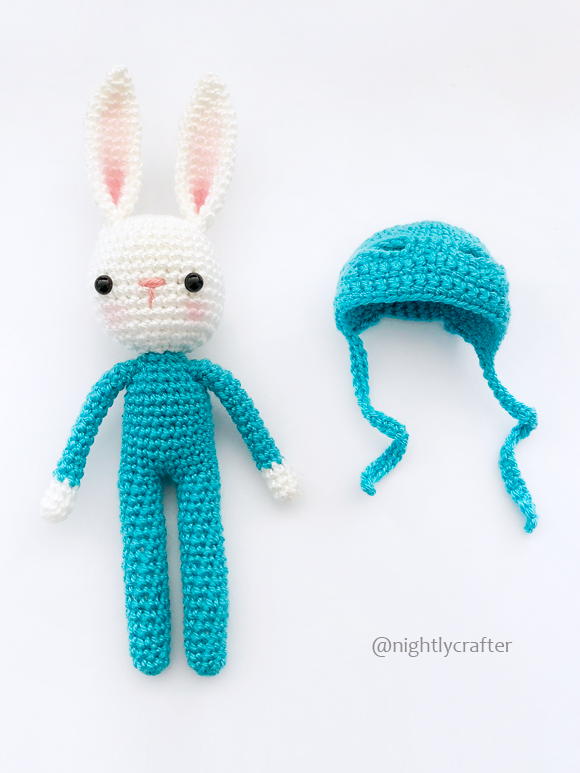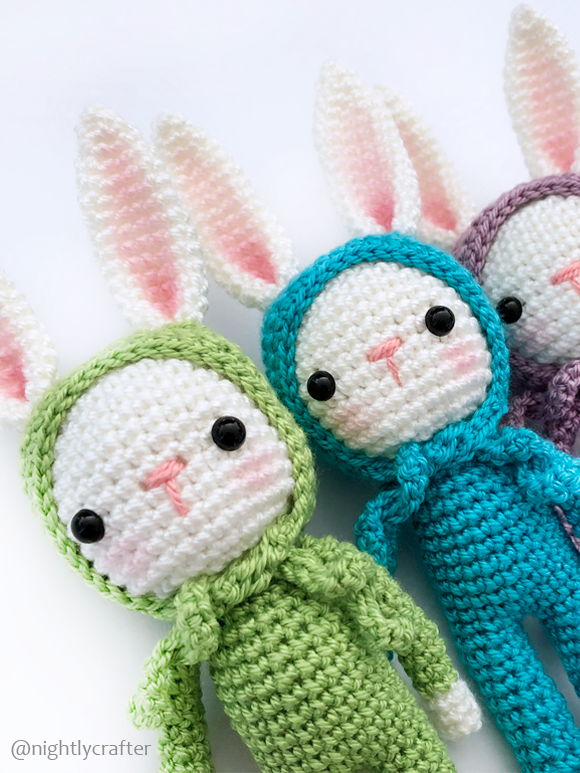 What do you need to make it?
– Crochet hook size 3,00 mm.
– Three different yarn colors (calling for 3,00 mm hook)
– Synthetic Cotton /Toy filling (fiberfill or similar)
– Yarn Needle
– Safety Eyes 8 mm.
– Scissors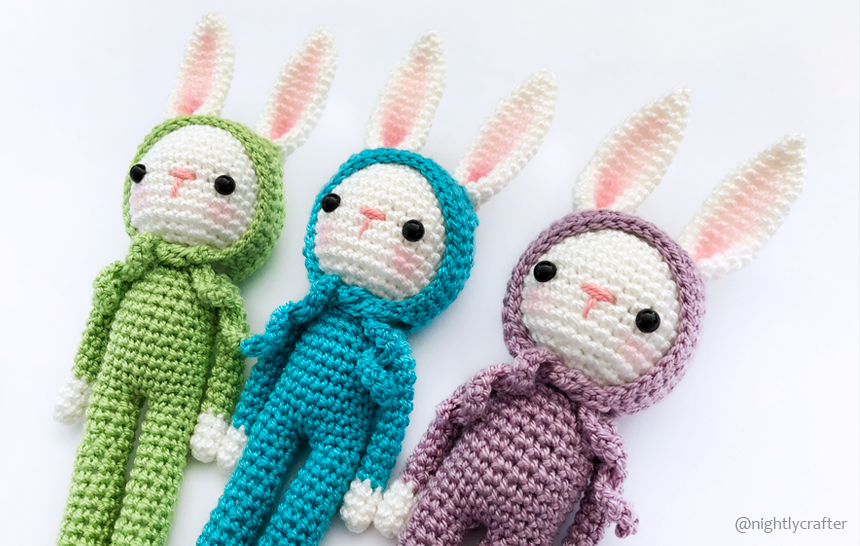 You can find this pattern in my Etsy shop if you want to make one of these for you.
Please let me know or tag me in your photo on Instagram when you make one. I would love to see it!
Happy Crocheting!
Paula