I know in this "pandemic" time, a lot of us aren't using makeup in our houses, but that doesn't mean we are not doing skincare routines. In fact, for me, this moment was right to commit to a night face routine. I'm very strict with my morning face routine, but at night I'm just lazy, so I decided to start with something simple, just washing my face every night, and after some weeks I noticed that you need a little help with that, so I made this face scrubbies.
The good thing about them is you don't have to throw them away every time; you can reuse them many many times. So these are not just good for you, they also are environmentally friendly. That's good, right?
Enough chit-chat for now here is the free pattern.
Printable Version:
Remember that you can purchase a printable PDF version of this pattern in my Etsy shop HERE.
Materials:
Special Stitch:
Puff Stitch (If you need help with this stitch, you can find my tutorial HERE).
Notes:
You have to use the Puff Stitch with its closing chain for this pattern.
For this pattern, you have to use the Puff Stitch with 7 hoops in the hook.
Wash the pad before the first time you use it because the yarn will be a little too stiff.
Abbreviations:
sts = stitches
ch = Chain Stitch
sc = Single Crochet
sl = Slip Stitch
ps = Puff Stitch
[…] x… = repeat instructions between brackets "x" times
(…) = total amount of stitches made in the current row
---
Instructions:
4 ch. Sl in the fourth chain from hook to make a circle.
Row 1: 3 ch. [1 ps inside of the circle] Repeat 5 times.  Join with sl on top of the first ch3. (6 ps + 6 ch = 12 sts.)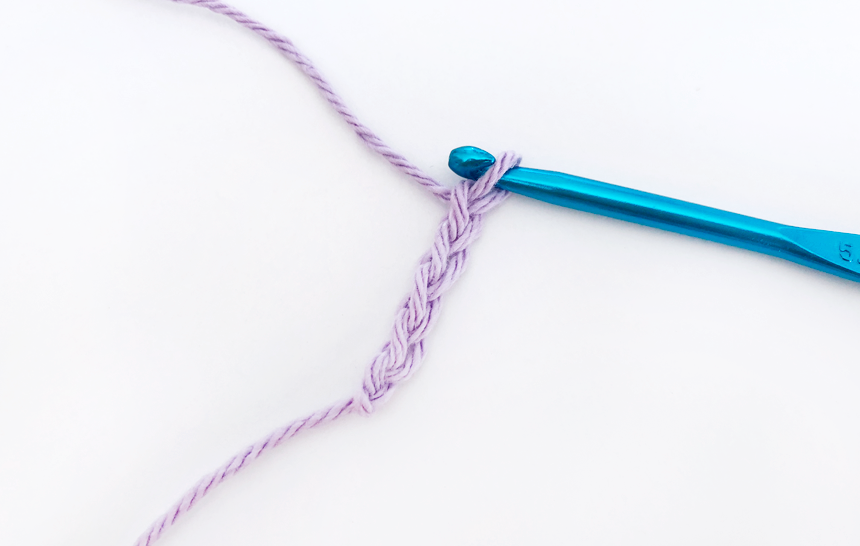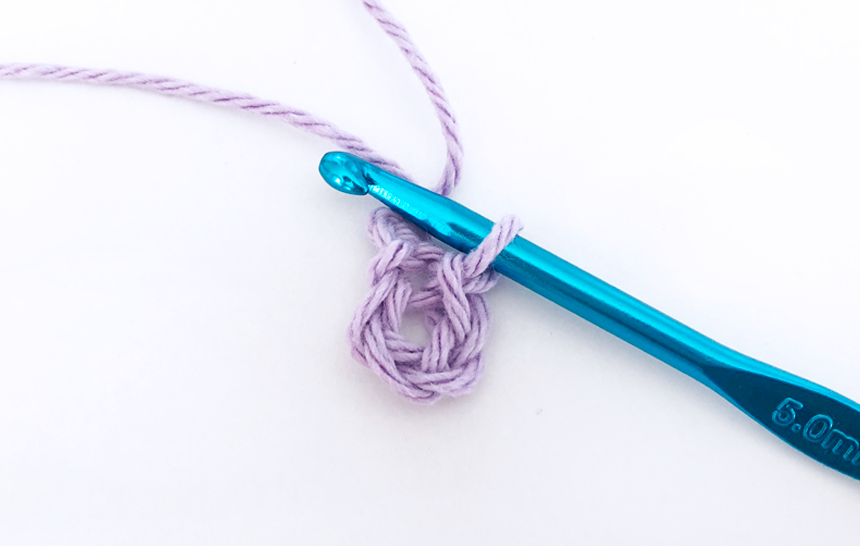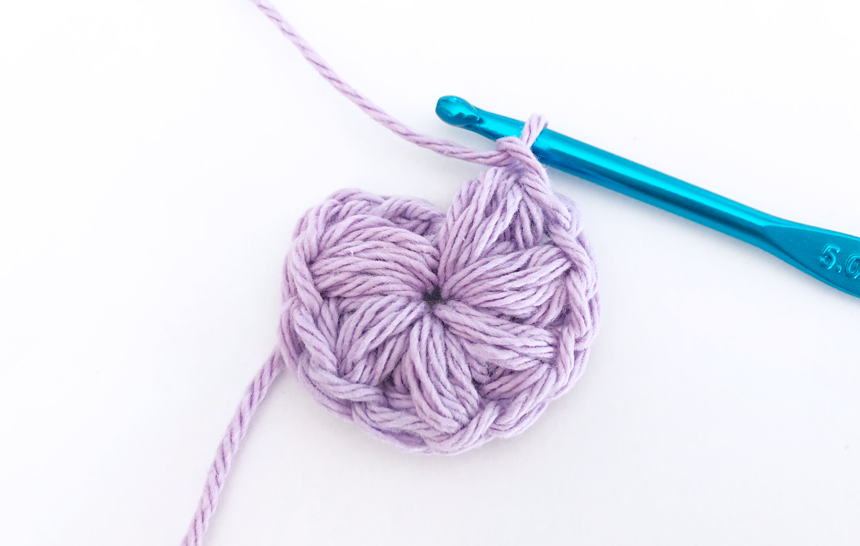 Row 2: 3 ch. [2 ps in the next 1 chain space] Repeat 5 times. Join with sl on top of the first ch3.
(12 ps + 12 ch = 24 sts.)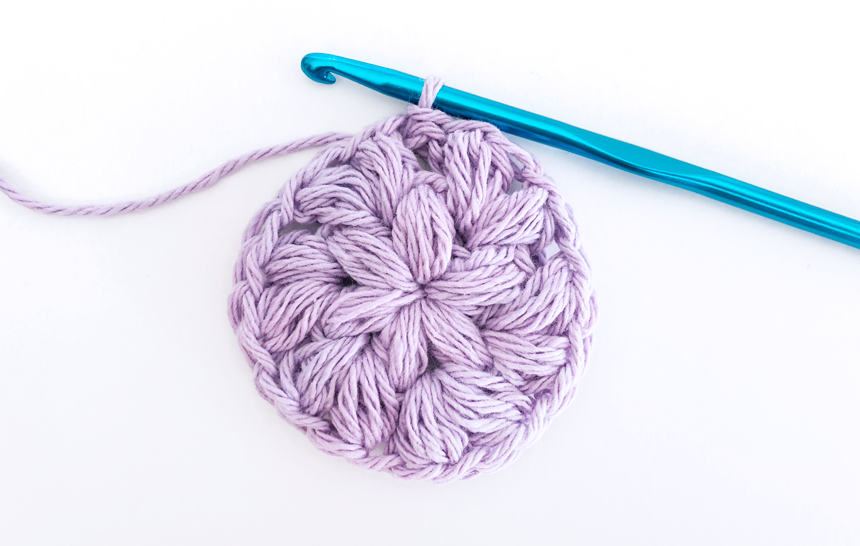 Row 3: 1 sc in each st to end of row. (24 sc.) Finishing off with a slip stitch.
Cut yarn and hide the remaining strands.
* To achieve a perfect circle in your face scrubbies, you can use the invisible join technique to close.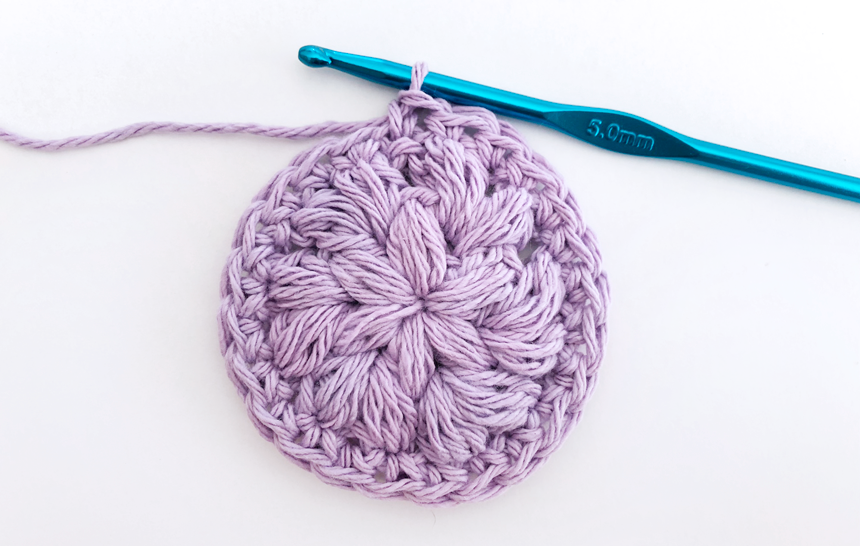 If you make these face scrubbies please let me know or tag me in your photo on Instagram. I would love to see it.
Happy Crocheting!
Paula.
© All rights reserved. This pattern is for personal use only; please do not copy or distribute this pattern.
You can sell finished products using this pattern, but you need to attribute design on me,
attaching the link to my blog: www.nightlycrafter.com ,
and you must also use your own photos to represent your work.