If you are here is because there is a slip knot in your hook, and you are ready to finally starting to crochet. The first stitch you need to dominate is the easiest one but is also one of the most important ones, the Chain Stitch.
The chain is the starting point for almost all crochet projects, so it is very important to be confident when making it. But don't worry! You can do it. It's just a matter of practice and time.
Before starting with the explanation of the stitch I have some notes to share with you.
When reading patterns, you will notice the initial chain usually is called foundation chain or beginning chain but it's always the same, just a chain.
I guarantee you that your first chains will be uneven in size and tightness. Probably they will look very different from the photos or videos on the internet, and that's totally fine because to achieve a perfect chain, you have to dominate the tension of your yarn, and like always, that is just practice.
When you have to choose between a stitch too tight or too loose, like a beginner, always prefer a loose stitch. Why? Because if your stitch is too tight your crochet hook will NOT pass thru the loops. If you can't do a loose stitch, change your hook for a bigger number.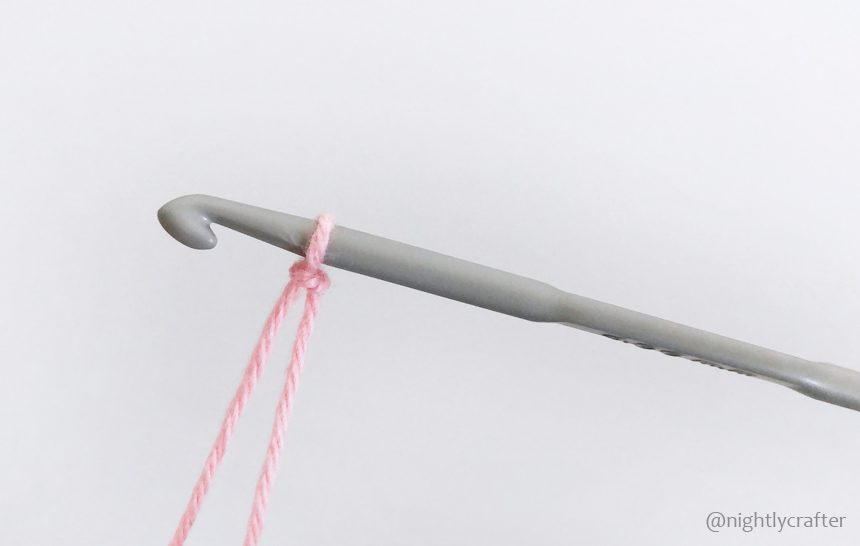 2.- Bring the yarn over your crochet hook. Going down and then going up with your hook around your yarn.
* To make this movement you should move just the hand with your hook, not wrapping the yarn with the other hand.
* This movement of wrapping the yarn in your hook is usually known as "yarn over".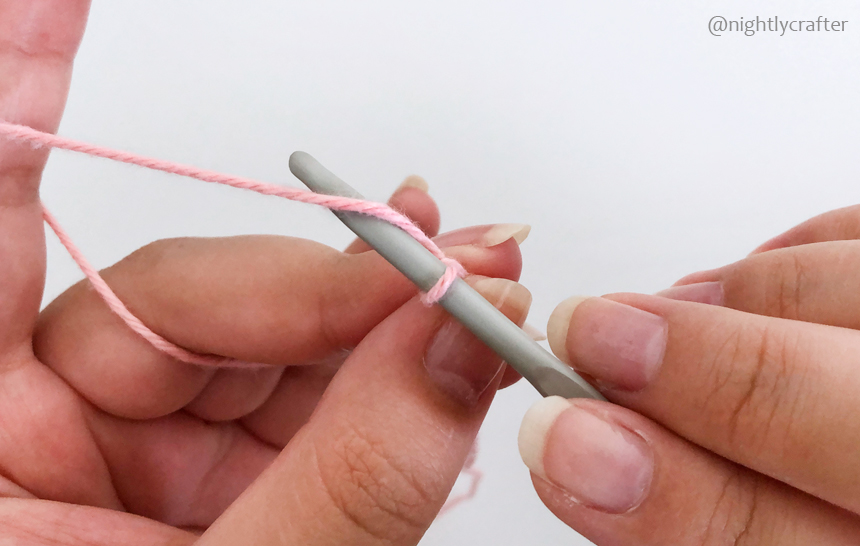 3.- Pass the yarn through the loop in your hook.
* Make sure that your hook is always facing down or it will very difficult to pass through the loops.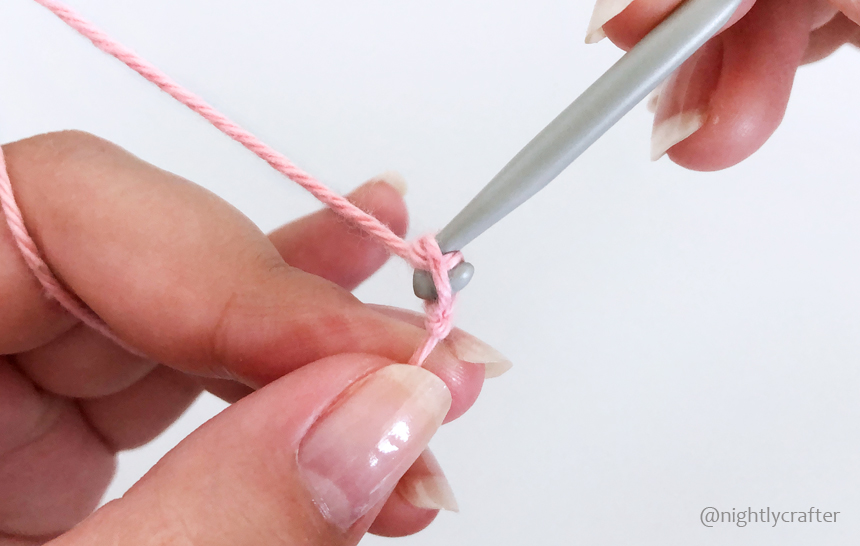 And done! Your first chain is ready. Now repeat over and over the step 2 and 3 until you have the number of chains that you need or in this case that you want.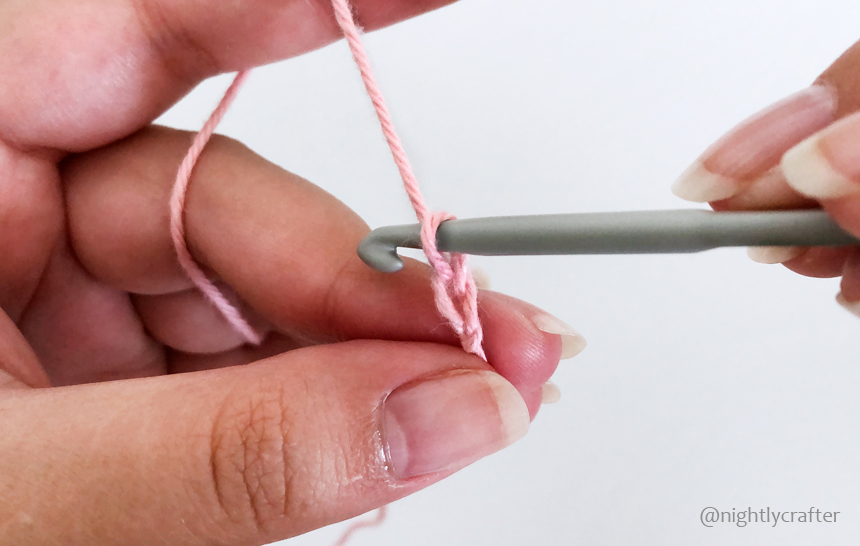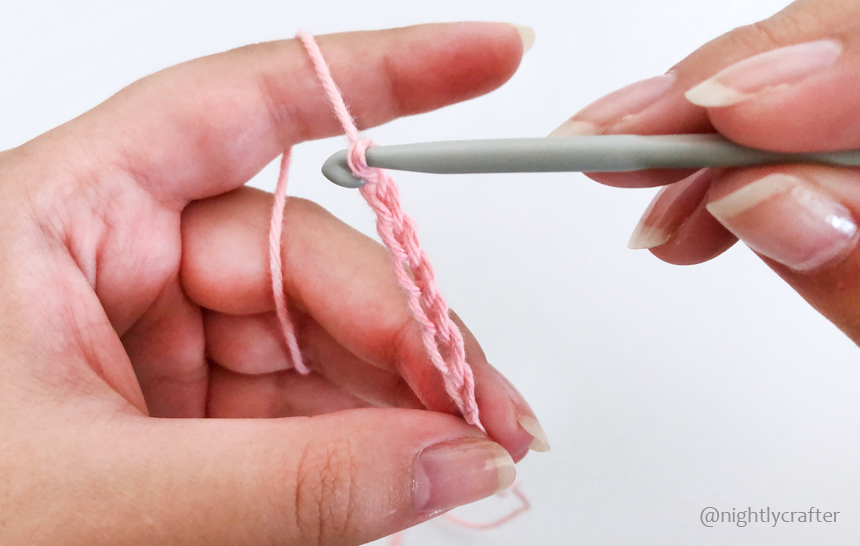 ---
Front and Back
The chain stitch has two sides, and both are different. The front looks like a tiny "V", and the back have the same V but with a middle bump.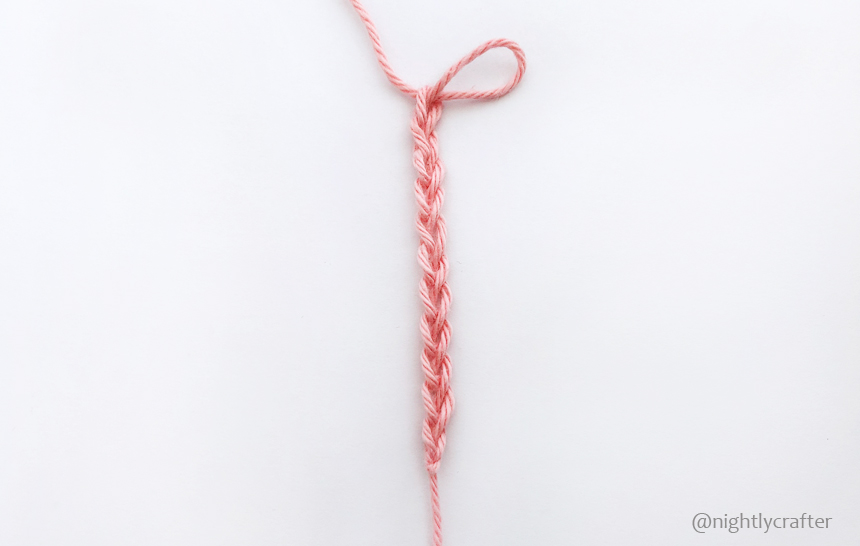 ---
Extra Tip:
Every few stitches, move your thumb and middle finger up in the chain so you can control your work easily.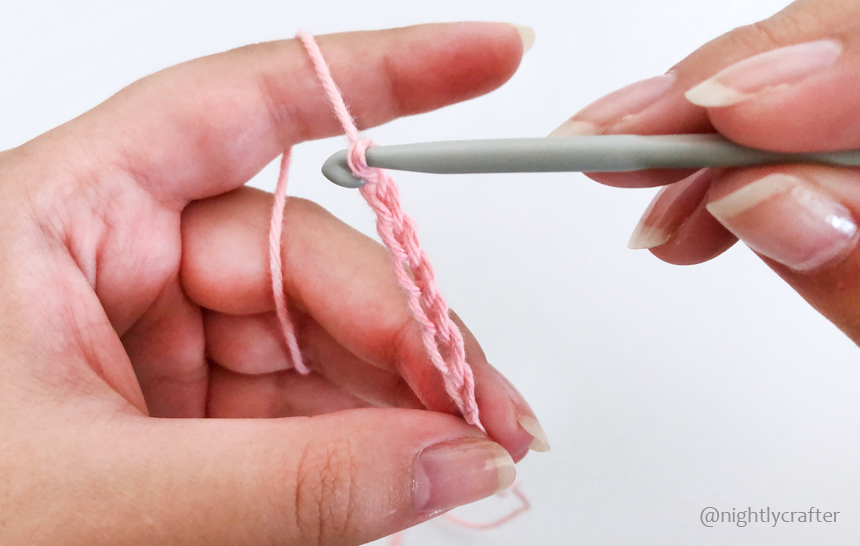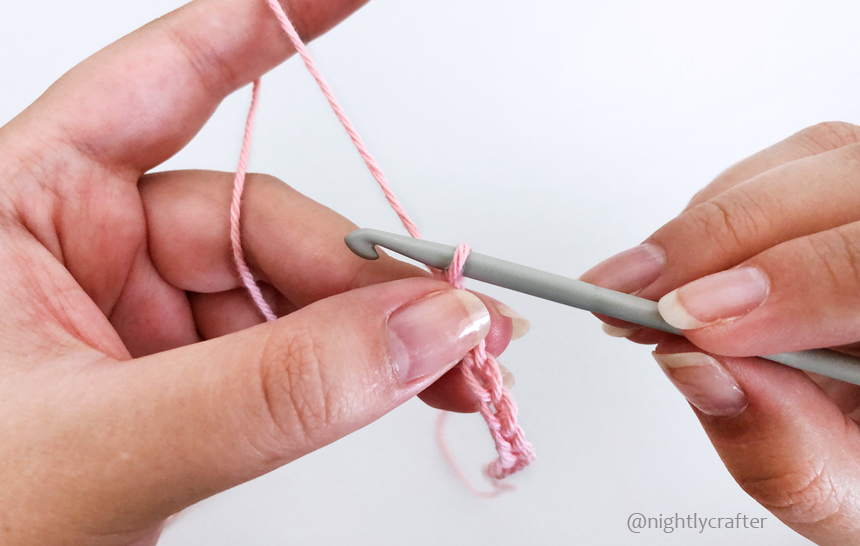 ---
I hope that this has been clear to you, and remember, if you have any questions about this stitch or any suggestion for a new one, PLEASE write me a comment below or send me an email, and I'll answer you happily.
Also, don't forget to follow me on Instagram (@nightlycrafter) to see sneak peeks of the new blog post, my daily projects, and much more.
Happy Crocheting!
Paula.
---
Next in Crochet for Beginners
If you already have dominated the chain stitch is time to continue with the crochet for beginners series so, in the next step, you'll learn an essential ability for any crocheter: HOW TO COUNT YOUR CROCHET STITCHES