I know sometimes we want to put a special touch on our projects, adding some beads, but sewing beads one by one is not a good option. Too much work, and it isn't worth it, right? So here is the solution to integrate them directly into the yarn. This technique will help you to save time and to keep your beads more secure.
For this technique, the only thing you've to keep in mind is to choose the right bead for your yarn. Choose one adequate to the size of your thread, proportionate. For example, if you want to use one bead too small when you are using a chunky yarn, you will lose all the work because the bead will disappear between your work. Do you understand my idea? Combine colors, shapes, and yarns whatever you want, just worry that the work is worth it because this is a simple but laborious technique.
INSTRUCTIONS:
Using a needle put the beads in your yarn. Remember to load all the bead BEFORE beginning to crochet.
Start crocheting your base chain and continue with the first row of single crochet.
Make a chain and turn your work, then make a single crochet.
Bring the bead close to your work. Press the bead close to your project and make a regular single crochet.
To continue, make a single crochet between every bead to keep them separate and repeat the process.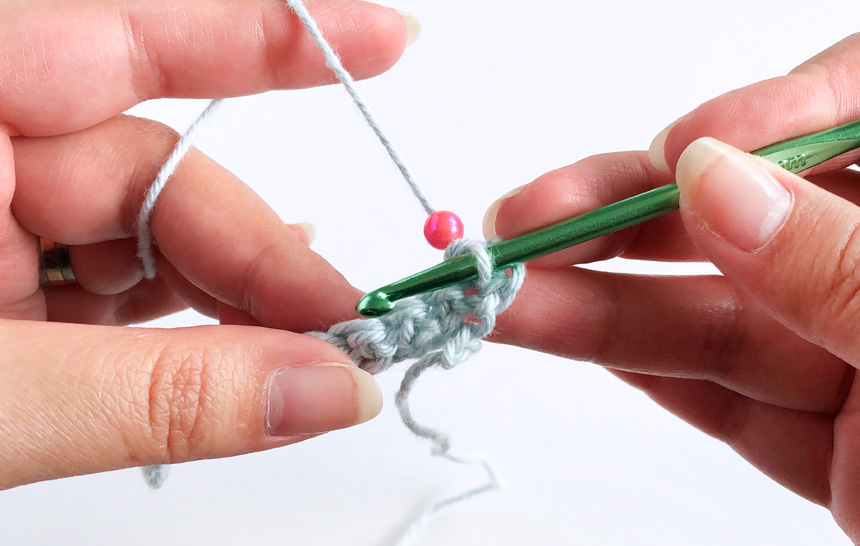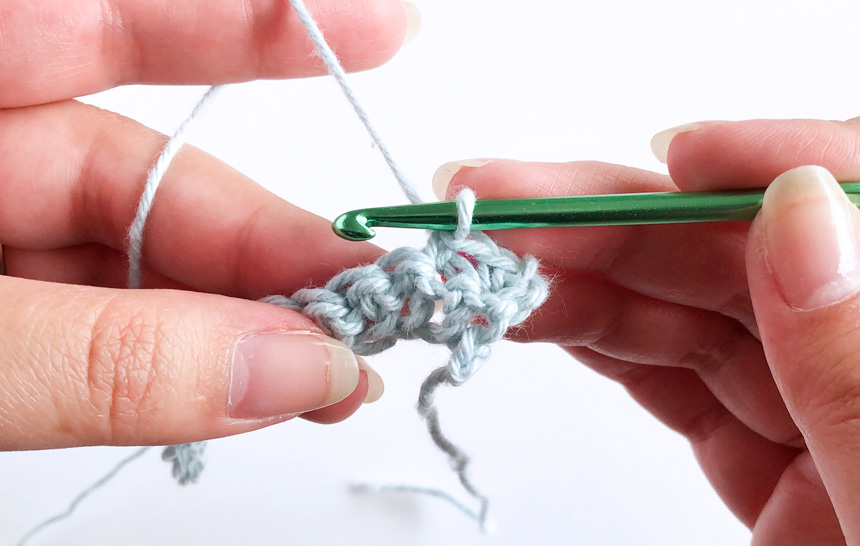 I know you are a little confused here, but the beads will be on your opposite side. So you have to work on the backside of your project to have the beads in the front.
Here is the result of the back and front of your project: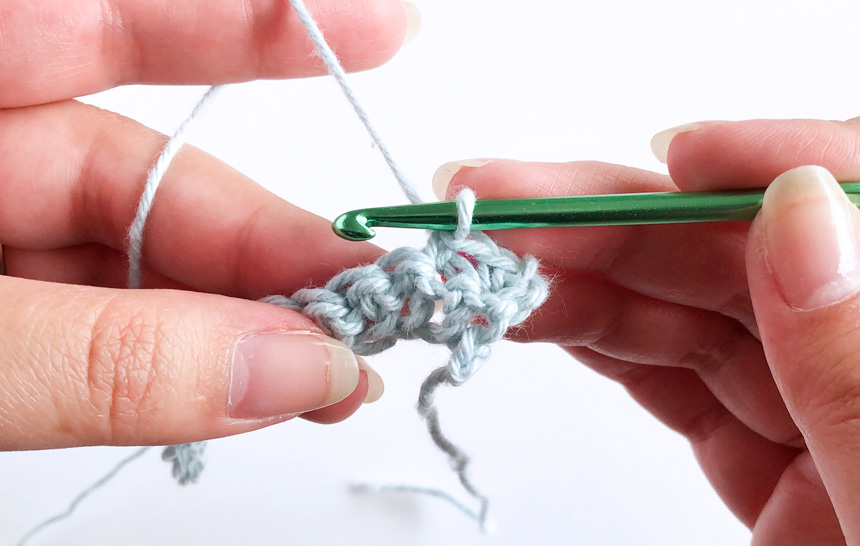 Notes:
Between every row of beads, you have to make a row of single stitches.
If you want to make a project with interspersed beads (like in this example) you have to start with a chain with an even number plus one.
If you want to make a project with beads in order (one on top of each other) you have to start with a chain with an odd number plus one.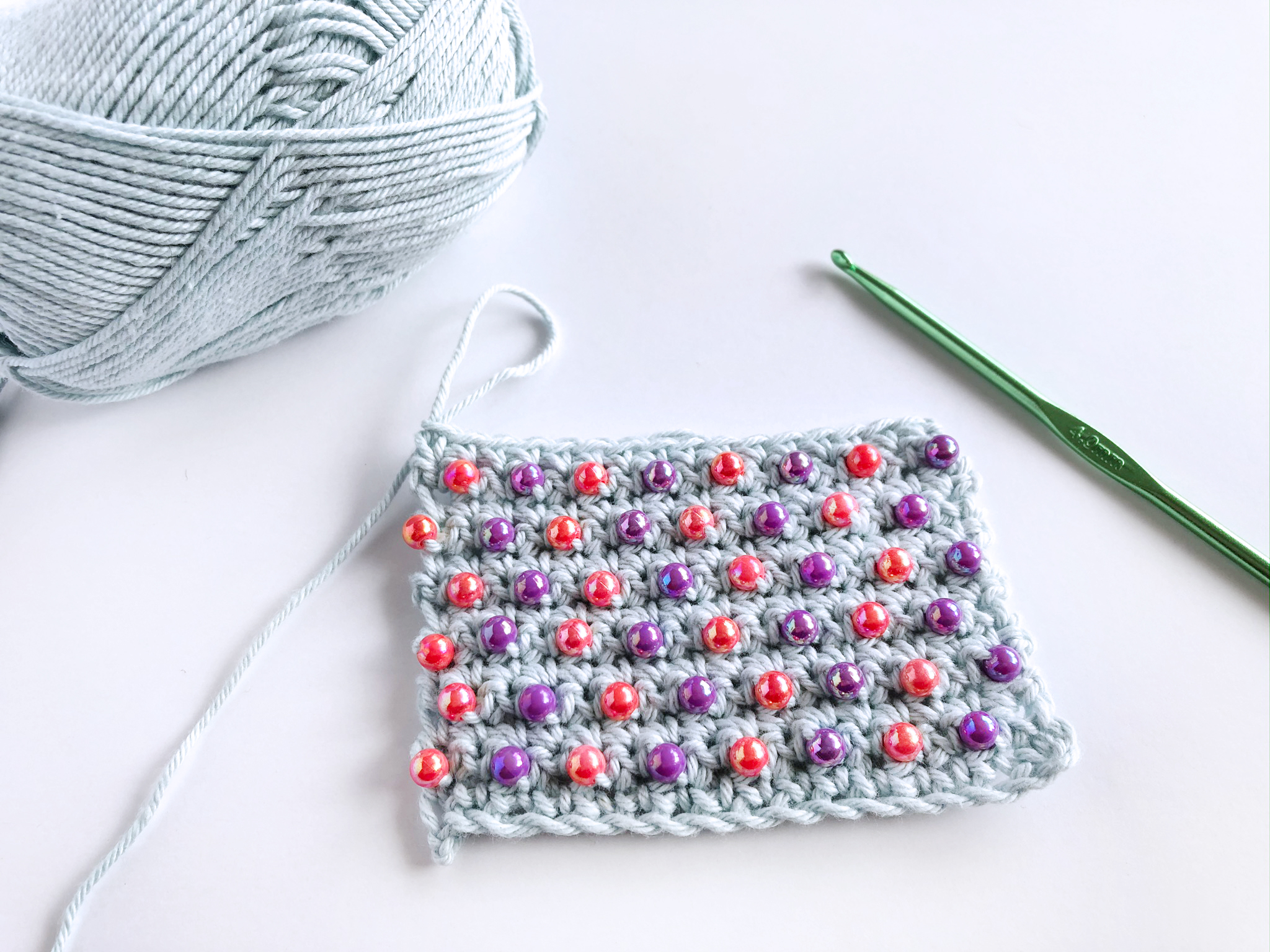 ---
I hope that this has been clear to you, and remember, if you have any questions about this stitch or any suggestion for a new one, PLEASE write me a comment below or send me an email, and I'll answer you happily.
Also, don't forget to follow me on Instagram (@nightlycrafter) to see sneak peeks of the new blog post, my daily projects, and much more.
Happy Crocheting!
Paula.