Have you been in the situation when you are selling your products, and the people ask you about the care instructions for that? As a crocheter, I been in that situation a lot of times. The people usually don't know how to take care of handmade products, and they are worried because they don't want to ruin the unique piece. Because of that, I thought it was a good idea to make a tag to mark and inform your clients of the care instructions of every crocheted/knitted item.
I made a PDF with six pages, and the file includes two designs for crocheted products, two designs for knitted products, and one "thank you" design plus one page with the instructions for printing and a cheat sheet with the explanation of every laundry symbol.
All you have to do to get these beautiful tags is sign up for my newsletter in the following box. Then you'll receive an email to confirm your subscription, and that's it! You'll be able to download the file directly from your email after you press the button in the message. If you have any questions about how to use the tags please check the mini-tutorial I've added after the subscription box.
*If you have an ad blocker installed on your computer, maybe you won't be able to see the subscription box. In this case, just deactivate it and refresh the page.
I promise you I'll never send you spam. This newsletter will be just to send you new patterns, latest posts with tips, crochet stitches, or other crafts.
Mini Tutorial – How to use the tags
What do you need?
Printed Tags (ideally on cardstock)
Cutting Mat
Scissors or Knife
One-Hole Paper Punch
Ruler
Pen
Ribbon
Instructions:
Cut along the grey line (using scissors or a knife) or use the cutting marks as a guide.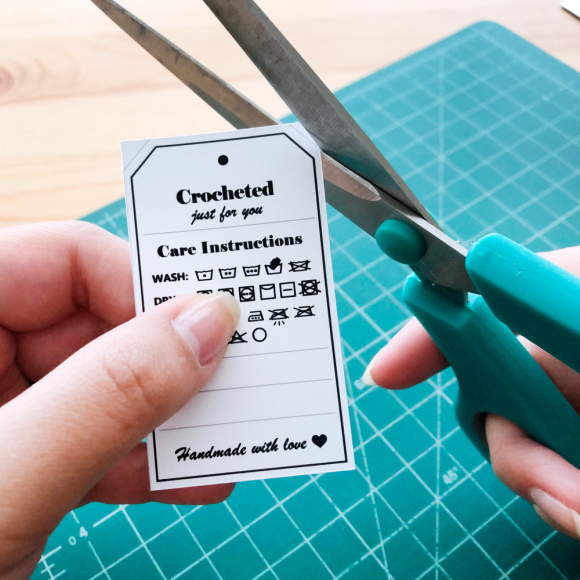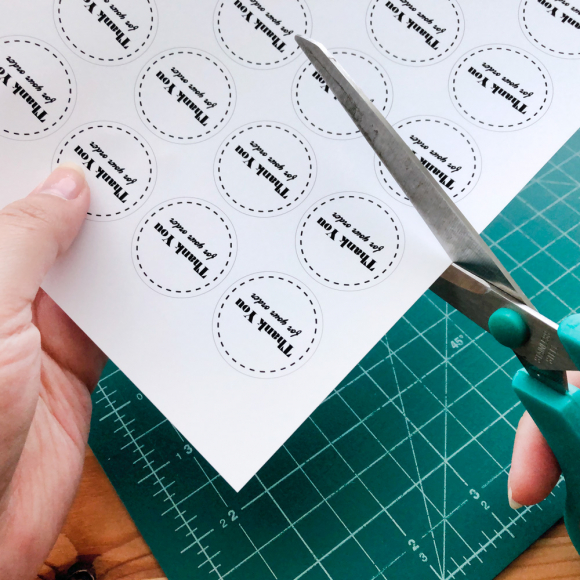 When you are ready with the cuts, use the hole puncher to make a hole at the point indicated in the center.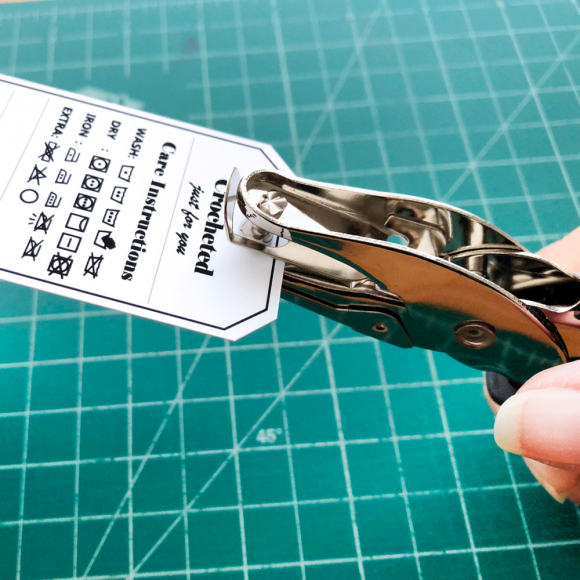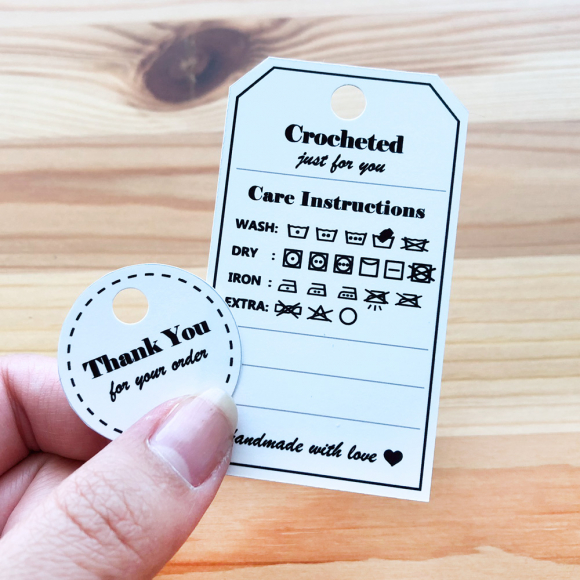 With your pen select the care options ideal for your project.
Use the two lines in the bottom to add extra information like the price, fiber content, or your name.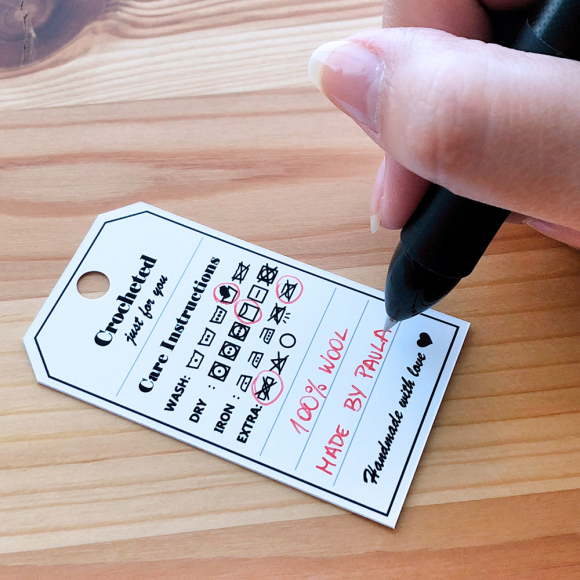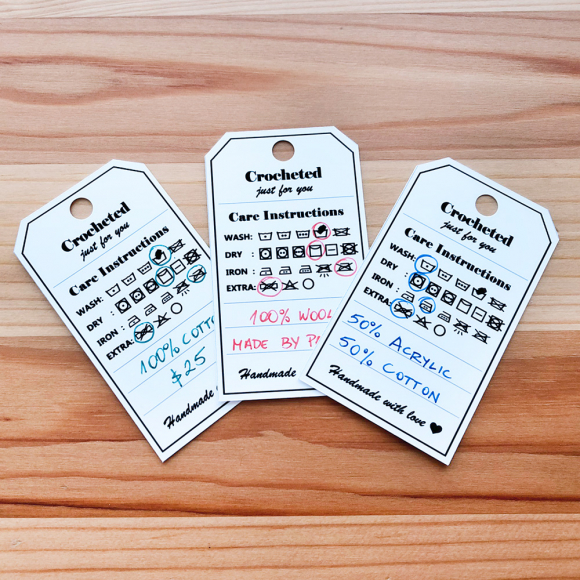 Finally, with the ribbon, attach the tags to your project, and you're done!
Thank you for supporting me and subscribing to my newsletter.
I really hope you like the tags. Please let me know if you use it!
Paula.
© Nightly Crafter Shop 2020 / All Rights Reserved. This file is for personal use only; please do not copy or
distribute this file or part of it. You can sell your finished crocheted/knitted products using the tags in your pieces.